Skip to end of metadata
Go to start of metadata
Why we have this Process
A clear product vision helps to get everybody working towards the same goal. 
Who performs the process
Head of Product prepares. 
Product Council defines it, i.e. during workshops.
Process steps
Start with the Product Vision template below. After alignment on that has been reached, continue with the Business model canvas.
Product Vision Template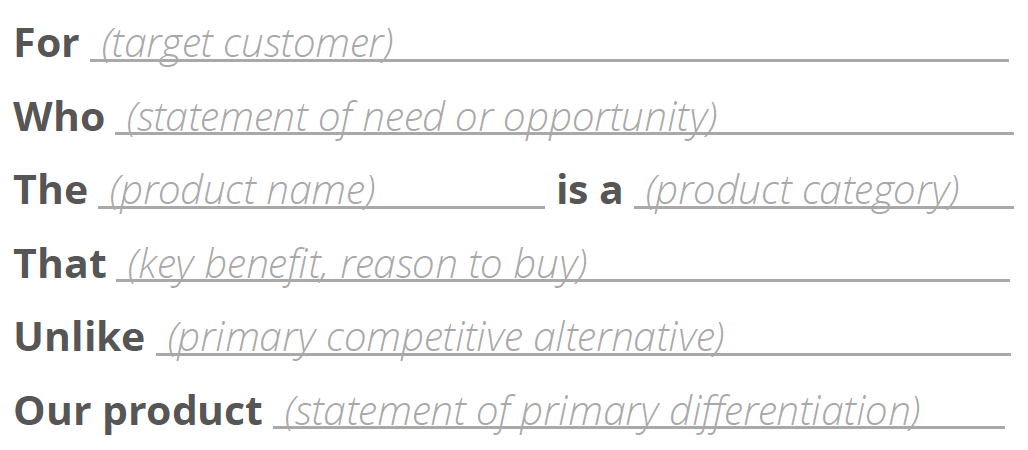 For (target customer)
Who (statement of need or opportunity)
The (product name) is a (product category)
That (key benefit,reason to buy)
Unlike (primary competitive alternative)
Our product (statement of primary differentiation). 
Business Model Canvas
Only after you have agreed on the product vision. Proceed to something like the canvas below.